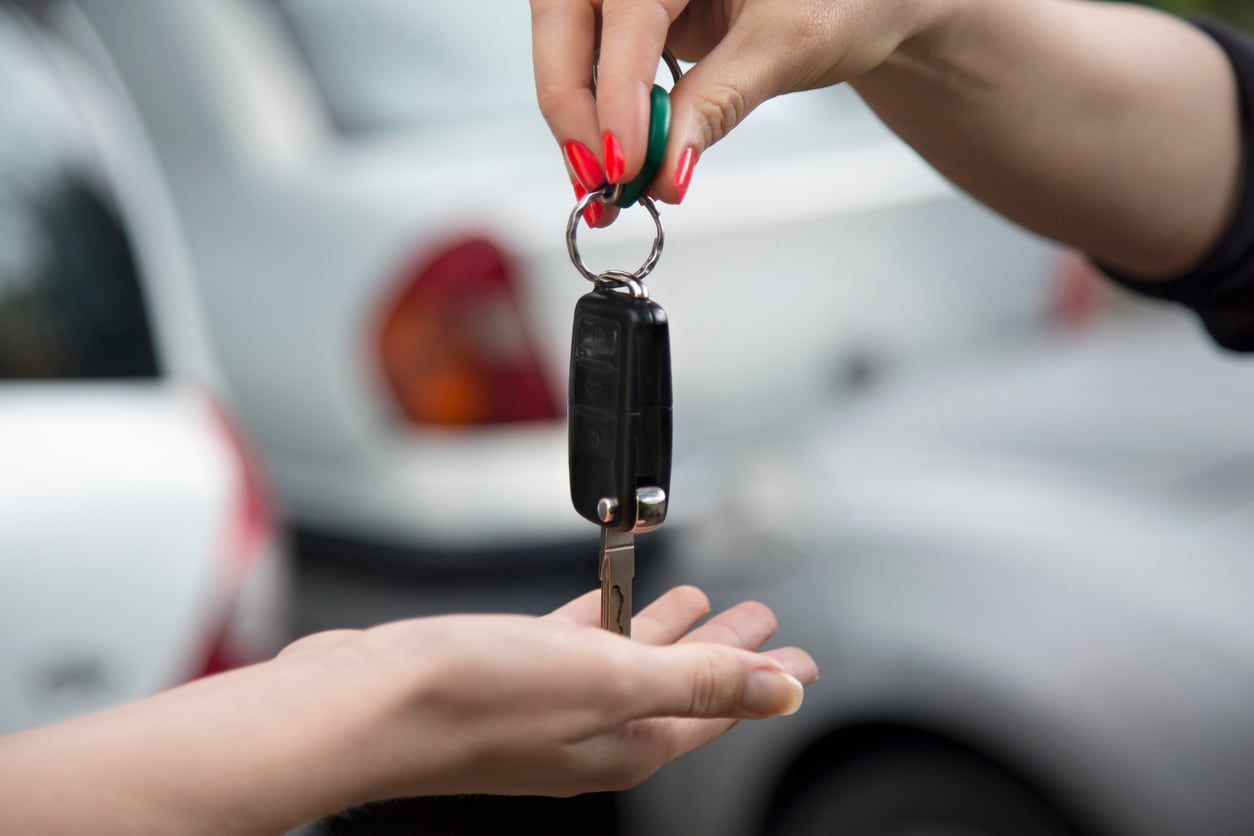 Value Your Trade-In in Roanoke, VA
When you're purchasing a vehicle, you're often left with the question of what to do with the car you're already driving. You could sell it to a private buyer, but that takes time and effort, not to mention the risk involved. At Berglund Credit Line, we always recommend that customers trade in their old vehicle. There are many benefits to trading in, the biggest of which is the extra money it brings.
We've seen firsthand how much of a difference a trade-in can make in our customer's budgets and out-the-door price of their new vehicle. That's why we always recommend trading in, and why we've made our online car trade-in process so easy. To get a trade in value for your vehicle, all you have to do is fill out the quick and easy Value Your Trade form below.
The extra money trading in brings often means that drivers can look at more expensive vehicles, or a higher trim or package on the model they already love. Or, you can use your trade-in to boost your down payment and lower the amount you'll pay for financing each month. Whichever route you choose, you'll be making a wise decision by trading in your older car.
How It Works
To get a trade-in offer, simply fill out the Value Your Trade form on our website. On the form, you'll fill out some basic information about your car such as the make, model, year, mileage, and VIN. From there, you can make note of any upgrades and amenities that your vehicle has such as AC, power-adjustable seats, leather upholstery, a sunroof, navigation system, or any accessories you've added. We'll also ask you to assess the working condition and appearance condition of your vehicle. After we've received your completed form, we'll get in touch about scheduling either an in-person or virtual assessment with one of our in-house team members, who will thoroughly inspect your vehicle and make you an offer for its trade-in value.
Save on Your Next Vehicle at Berglund Credit Line
After you have a trade-in value for your existing vehicle, you can shop with confidence knowing the full scope of your budget! We encourage you to browse our outstanding inventory of high-quality, affordable pre-owned cars to find the one that suits your needs, lifestyle, and budget. When you've found the one that's right for you, you can continue to explore it online or in person at our dealership. No matter how you prefer to shop, one thing is certain: you'll get a great deal when you shop with us at Berglund Credit Line.